Only for professionals who use the BlackBerry to implement GTD!
Due to our great feedback we are now giving you the convenient "DoneIn2Minutes" timer application for free along with our market-leading GTD application
NextAction!
for BlackBerry Wireless Handhelds.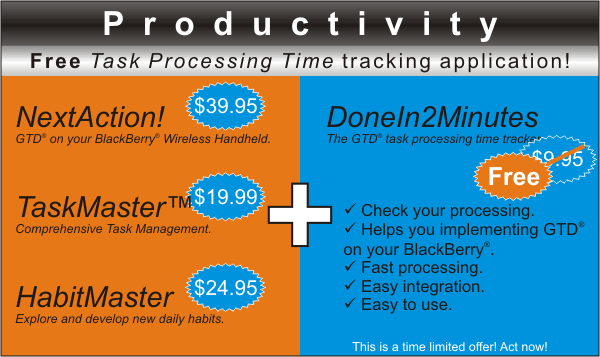 For the full press release please click
here
.
P.S.: Any feedback and feature wishes are welcome! Feel free to
send
us your thoughts!